Note : Images and Videos are only for illustration purposes. Please refer to technical specs for exact model and details.
ULTIMATE GAMING ADVENTURES
ROG Strix GL702VI is the gaming laptop that packs everything you need to win, including NVIDIA® GeForce® GTX 1080 graphics, Windows 10 Home, the latest Intel® Core™ i7 Processor, and a tremendous 120Hz G-SYNC™ panel. Loaded with premium components and styled to impress, ROG Strix GL702 is the all-conquering companion for every gaming adventure!
UNBEATABLE PERFORMANCE
Experience unbeatable performance with a 7th Generation Intel® Core™ i7 Processor and discrete NVIDIA GeForce GTX 1080 graphics, with Microsoft® DirectX® 12 support plus NVMe PCIe x4 for blazingly fast SSD data transfers. This powerful combination delivers everything you need for todays fast-paced games and for multitasking!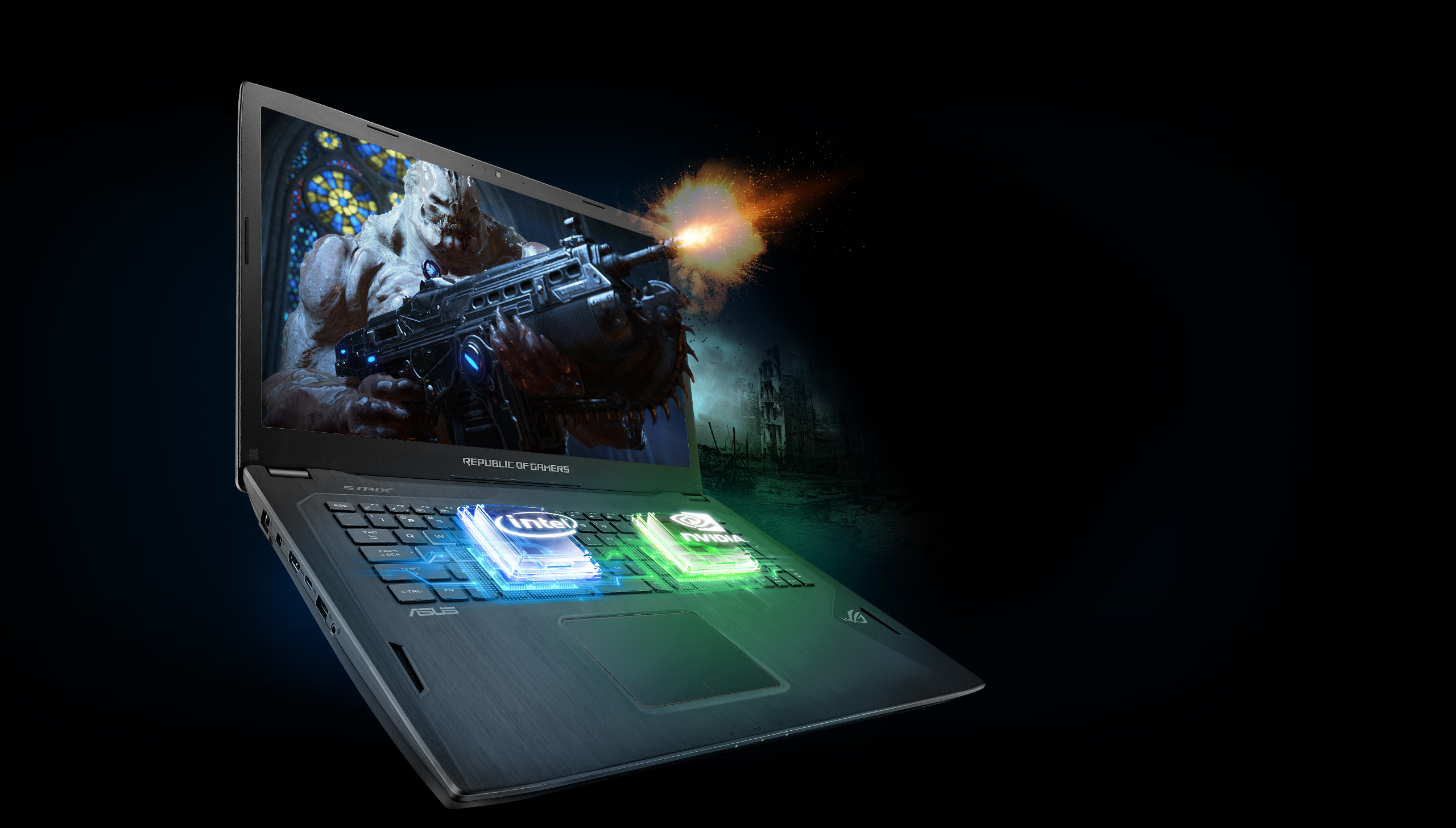 STUNNING 120HZ WIDE-VIEW PANEL WITH NVIDIA G-SYNC™
The super-fast 120Hz wide-view panel on the Strix GL702 includes NVIDIA G-SYNC™ technology for synchronising refresh rates with its awesome GTX 1080 graphics card. This eliminates visual tearing and drastically reduces lag and frame stutter to deliver smooth and fast gaming graphics without affecting system performance!
CUSTOMISABLE AURA RGB KEYBOARD
Strix GL702 is equipped with a four-zone, Aura RGB-backlit keyboard with chiclet-style keys and a demarcated WASD group for fast, accurate control even in the dark. With seemingly endless colors, keyboard lighting can be fully customised to suit your personality. And these keys don't just look good: The refined aesthetic is backed by precisely engineered scissor switches with 1.8mm travel, for keystrokes that feel great and hit their mark, every time!
ULTRAFAST STORAGE
NVM Express® PCIe® 3.0 x4 enables superfast data access speeds, so you'll spend less time waiting and more time gaming! Through clever optimisation of hardware and software, Strix GL702 with an NVMe SSD provides extreme read speeds of up to 3000MB/s. That's up to 4.3X faster than PCIe x2 and an astonishing up to 35X faster than traditional hard drives!
32GB OF DDR4
Strix GL702 is fitted with 32GB of DDR4 RAM the latest and fastest PC memory. The high speed, large capacity and lower power consumption of DDR4 will seriously boost your Strix GL702 gaming experiences!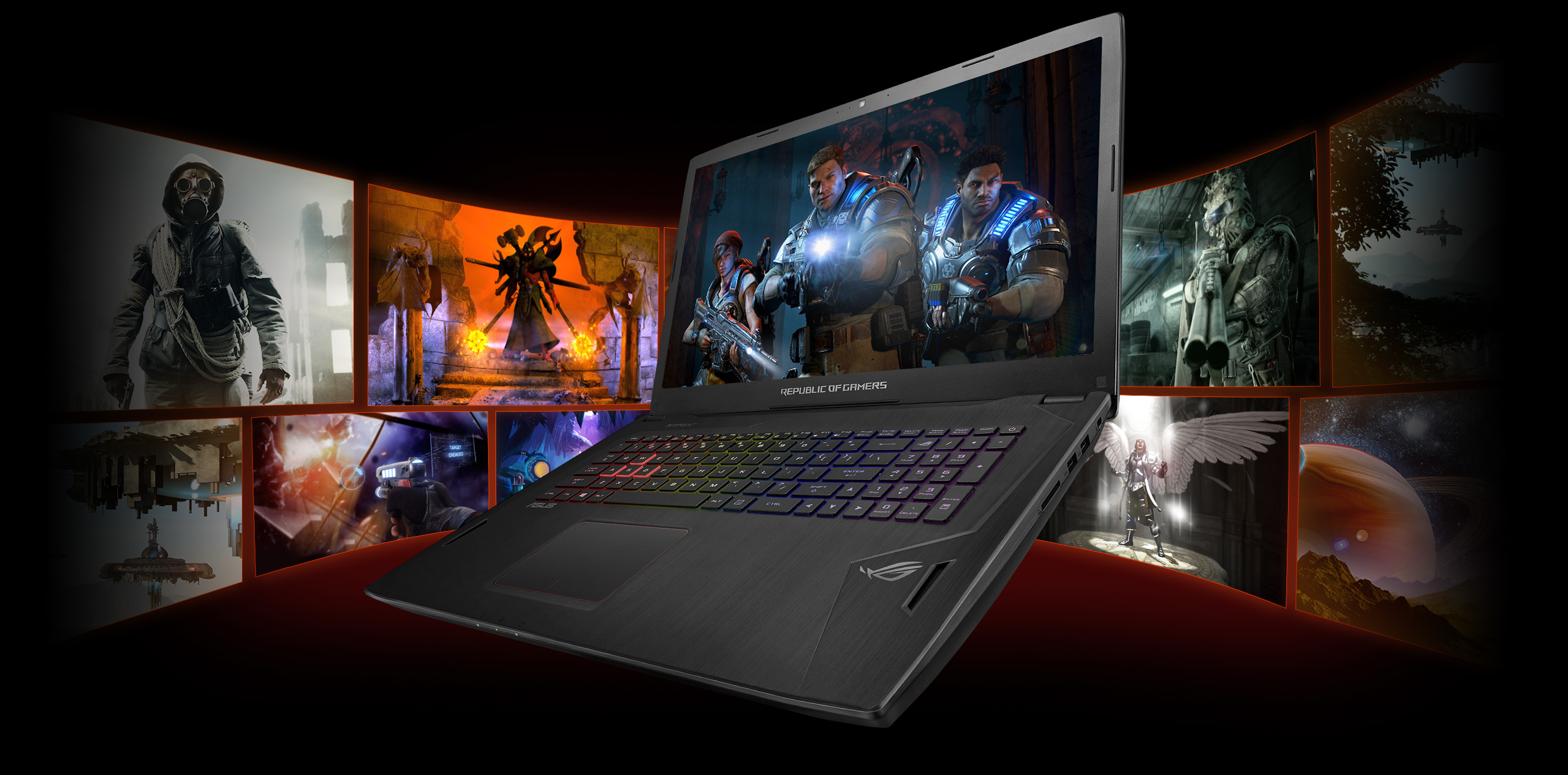 POWERFUL THERMAL DESIGN
Strix GL702 uses heat pipes and a dual fan system to cool the CPU and GPU independently. The pair of 12V fans increase air flow through the chassis by 35%, and maximise cooling efficiency to provide stability for intense gaming marathons with GTX 1080 graphics.
FULL VR SUPPORT
The VR-ready NVIDIA GeForce GTX 1080 GPU in the Strix GL702 drives demanding virtual-reality games with great speed, supreme smoothness and without stutter immersing you convincingly in an infinite number of other worlds.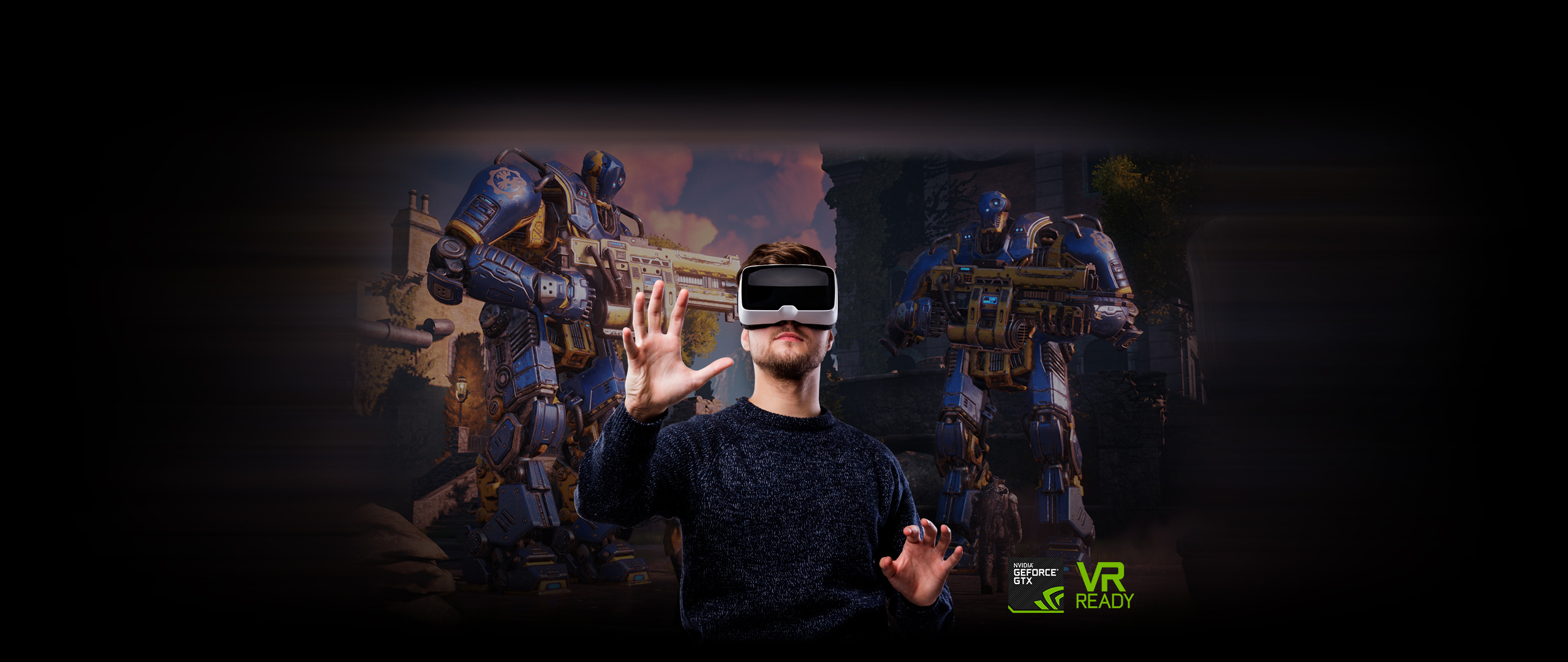 BOOST SPEAKER VOLUME UP TO 200%
Strix GL702 includes stereo speakers that are carefully engineered and arranged to deliver crisp, clear and powerful audio. Built-in smart-amplifier technology monitors audio output and makes real-time adjustments, so you can pump the volume up to the max without worrying about damaging the cones.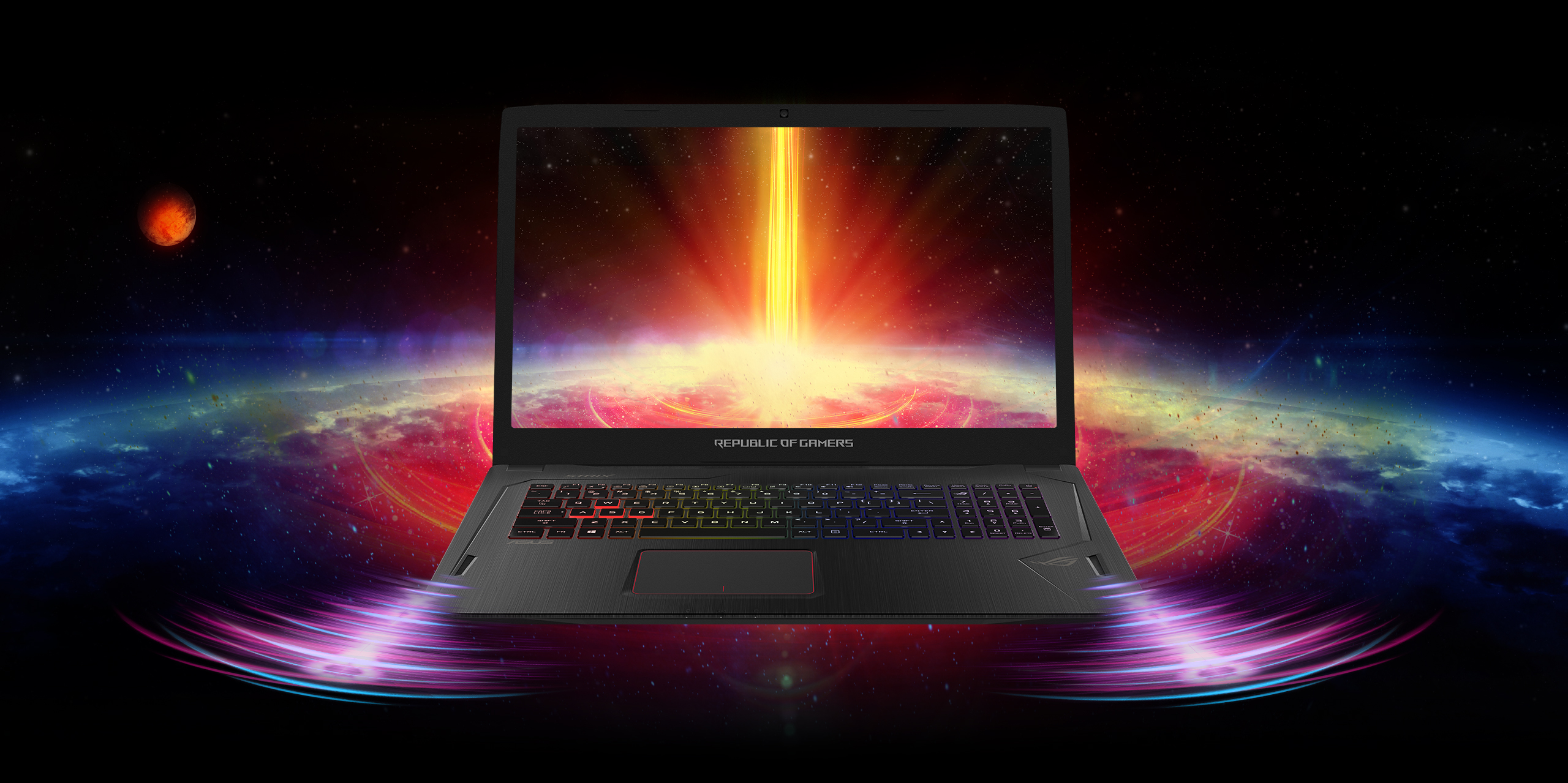 SONIC STUDIO III AND SONIC RADAR III
Strix GL702 also includes Sonic Studio software, with in-game noise cancellation, voice-volume stabilisation, and Sonic Radar an innovative on-screen overlay that helps you detect opponents by displaying the relative positions of gunshots, footsteps and other in-game sound effects!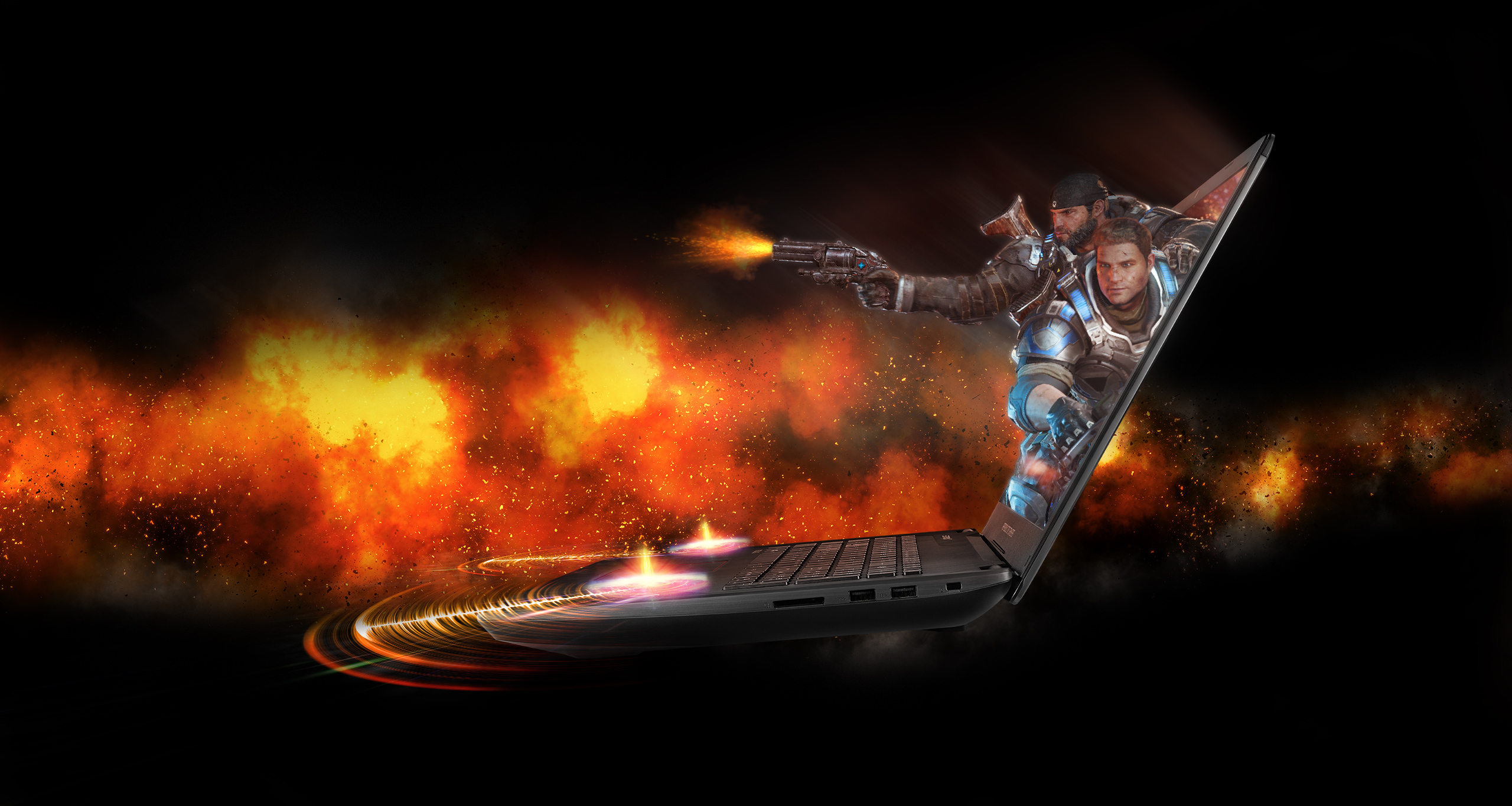 FILTER OUT ALL AMBIENT NOISE
Integrated array microphones filter out ambient noise So even if you're at a LAN party or in another loud environment, your voice will come through loud and clear.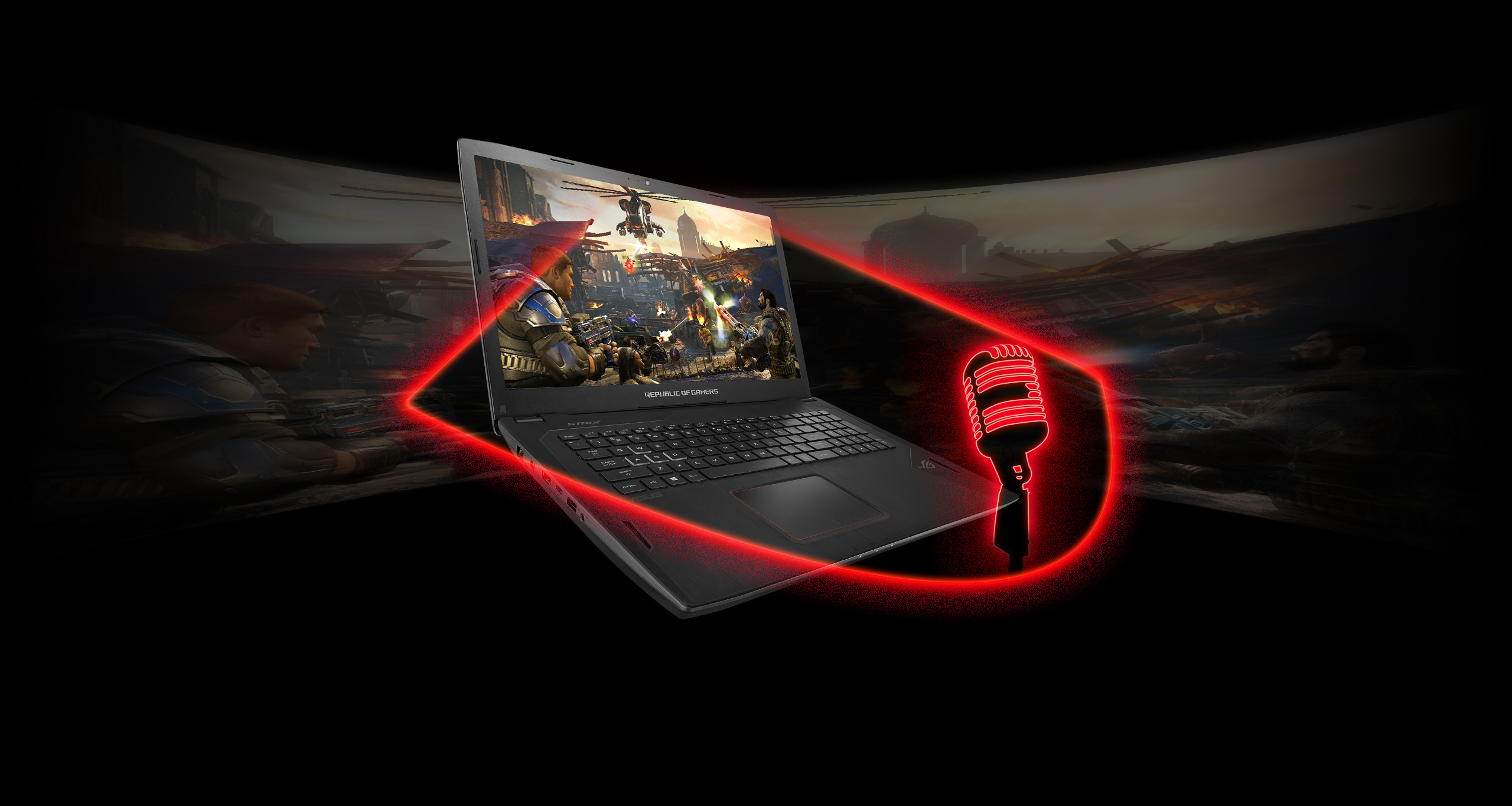 ROG GAMING CENTER
ROG Gaming Center allows you to launch ROG applications and easily access settings. Strix GL702 also includes GameFirst IV technology to optimise network traffic for faster, lag-free online gaming.