A Grade. These are Open boxed / Returned units in Pristine Condition and Original packaging. They are professionally tested and restored to Factory default state. Cosmetically they would be nearly new units with none to few unnoticeable marks or scratches. In some occasions They might have non-original accessories. They come with 1 Year Warranty.
Note : Images and Videos are only for illustration purposes. Please refer to technical specs for exact model and details.
Productivity and entertainment, everyday
The ASUS VivoBook K570 is a slim and lightweight high-performance laptop that's powered by the latest generation Intel® Core™ processor. It delivers stunning visuals thanks to a 1080p FHD WideView display and high-quality NVIDIA GeForce GTX 1050 graphics. On top of that, it boasts a dual-storage design that combines the fast data speeds of an SSD with the large capacities of a HDD.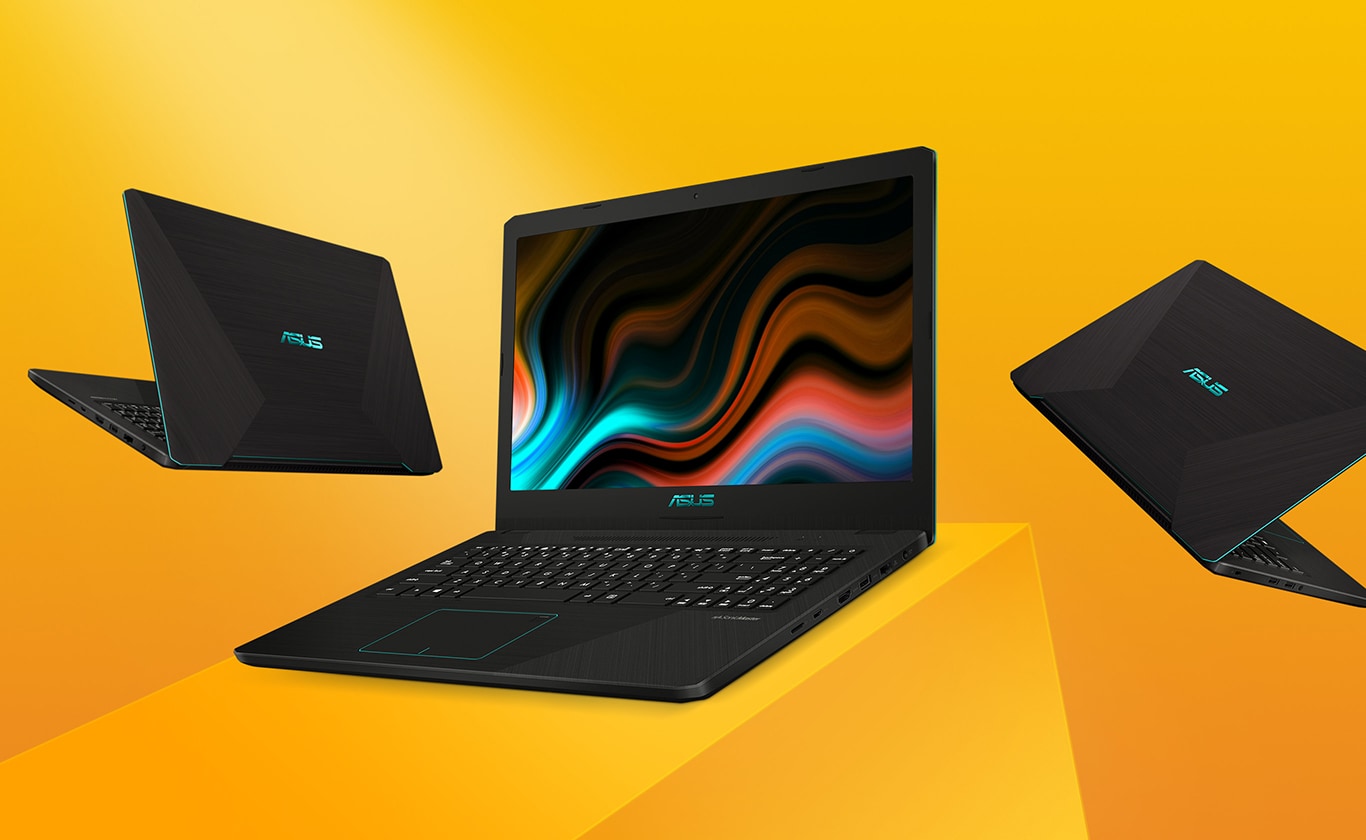 A stunning finish with colored edges
The VivoBook K570 sports an eye-catching look with a smart and sophisticated Reaper Black finish accented by Lightning Blue edges. Its 0.86 inch profile and overall weight of 4.2 lb makes it one of the lightest high-performance laptops available.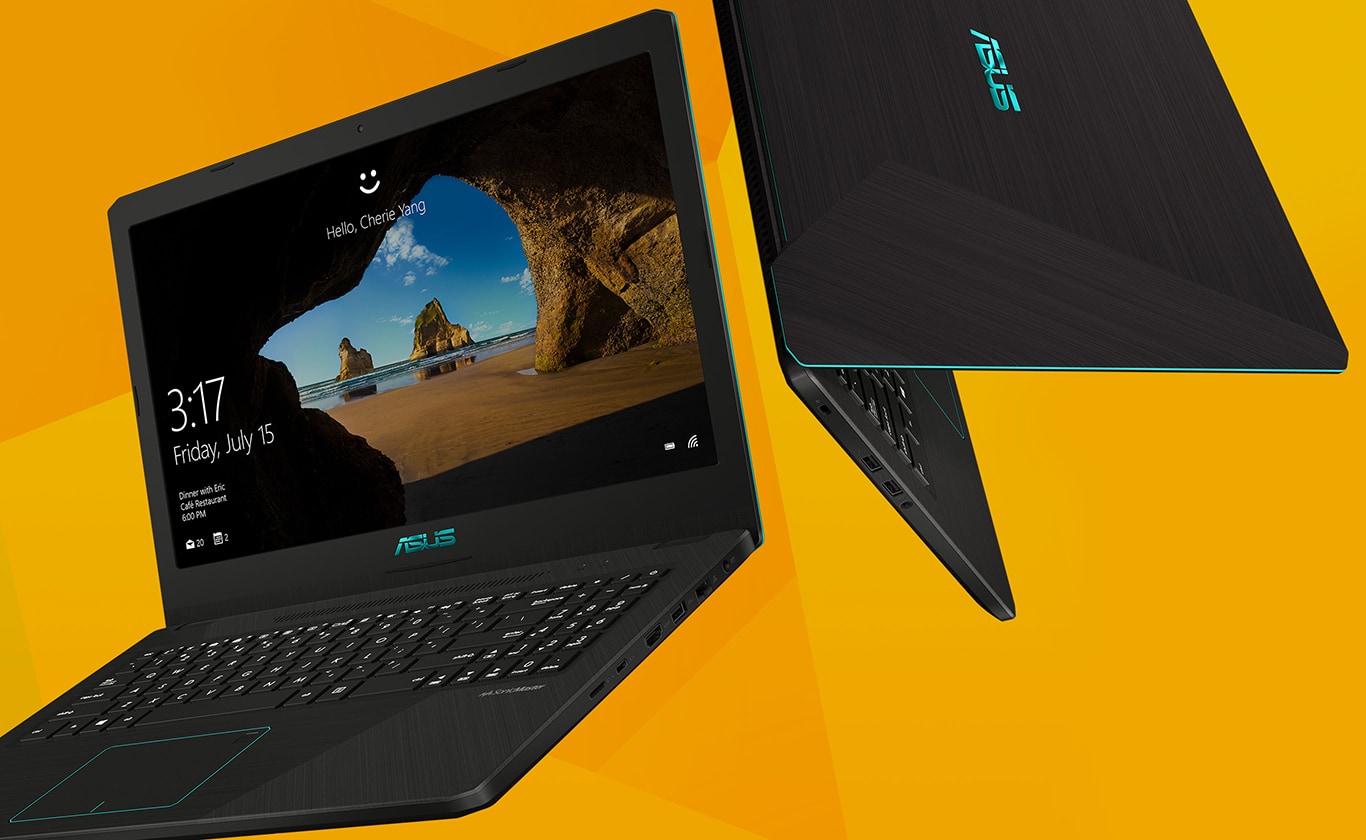 Amazing performance
The ASUS VivoBook K570 features the incredibly powerful 8th Generation Intel Core processors for effortless multitasking and NVIDIA GeForce GTX 1050 graphics for flawless visuals. There's ultra-fast connectivity, too with dual-band 802.11ac Wi-Fi for speeds that are 6x faster than 802.11n!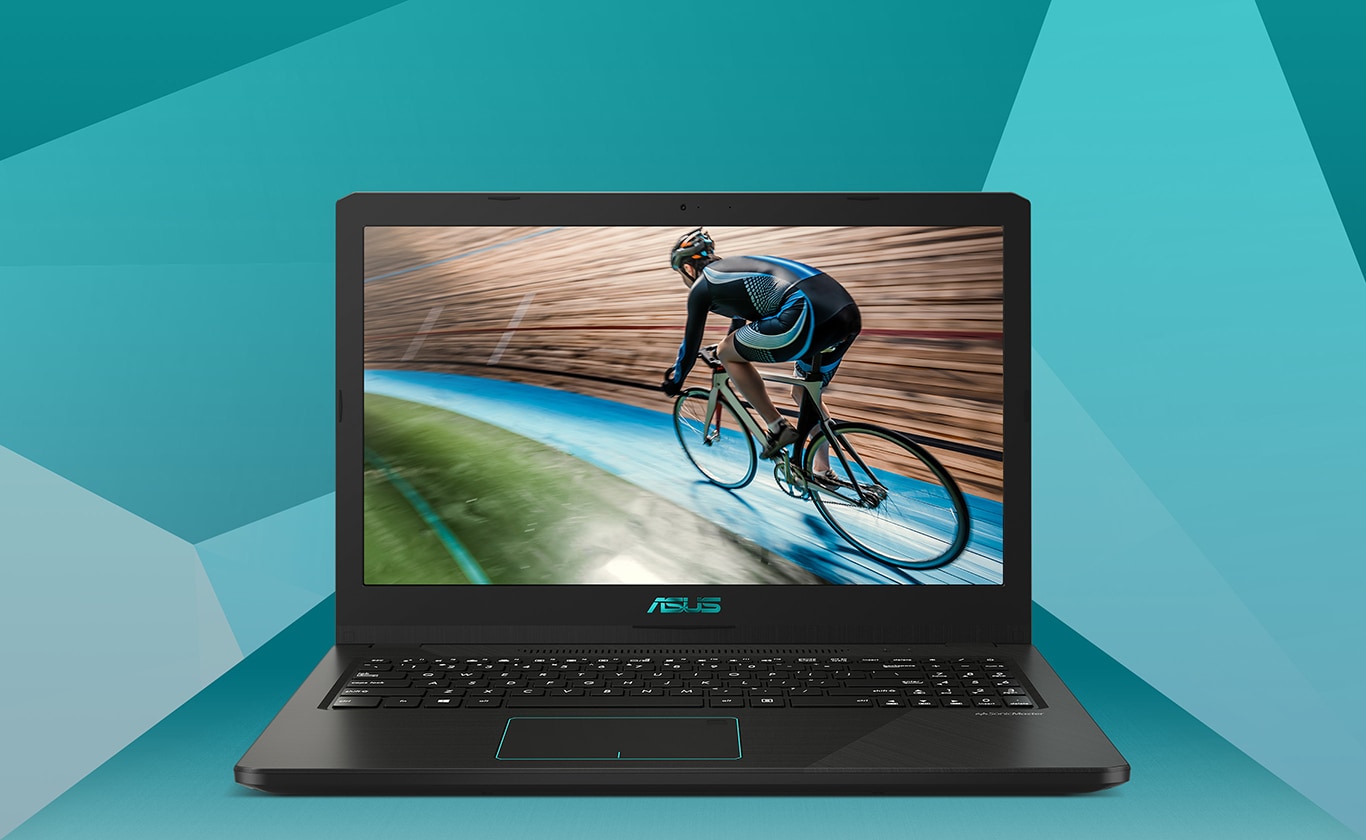 Superfast data, large storage capacity
The dual-storage design of the VivoBook K570 provides the best of both worlds the blistering data speeds of an SSD and the large storage capacities of a HDD. Install apps or games on the SSD for superfast response times and use the HDD to house large files such as movies, music libraries and photo albums.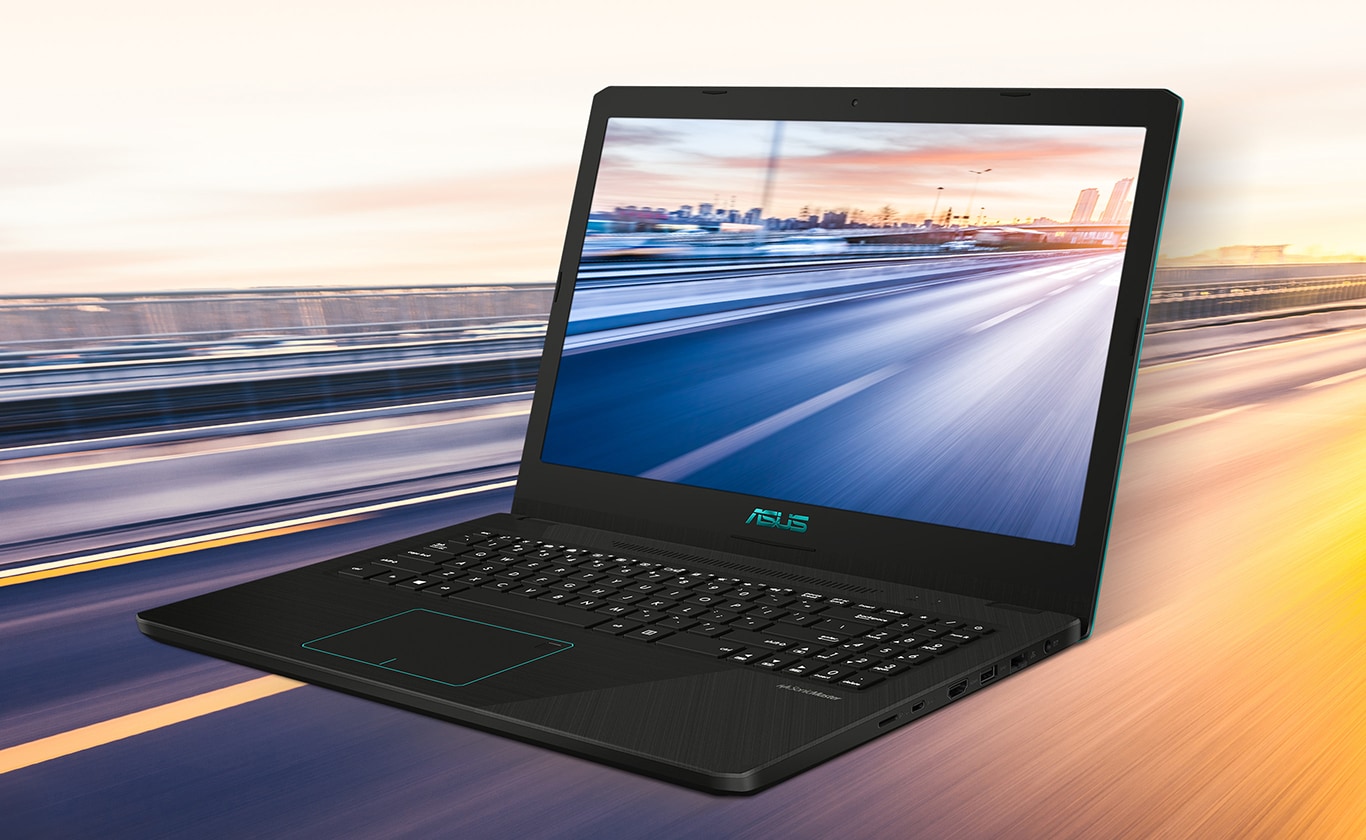 1080p FHD display for vivid visuals
The VivoBook K570 combines optimized hardware and software to provide best-in-class visuals. A 1080p FHD panel with wide-view technology and ASUS Splendid display technology provide richer, deeper and more accurate colors for any type of content.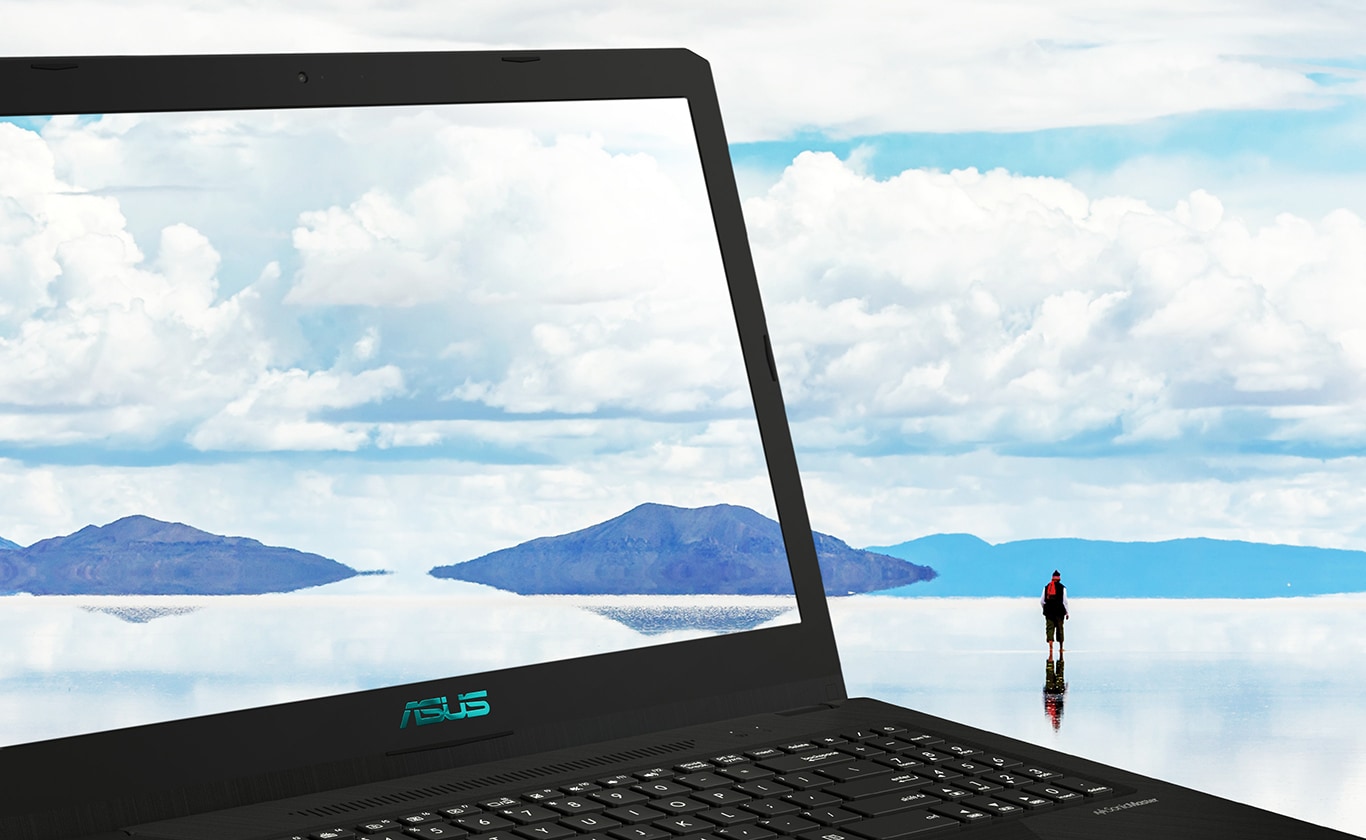 Enjoy new worlds of color and pixel-perfect video
ASUS-exclusive technologies ensure an exceptional visual experience. ASUS Splendid visual optimization technology provides the very best visuals for any type of content. It features four display modes: Normal, Vivid, Eye Care and Manual mode, which can be accessed with a single click. ASUS Tru2Life Video technology intelligently optimizes each pixel in the video frame to increase sharpness and contrast by 150% so you'll enjoy impeccable image quality!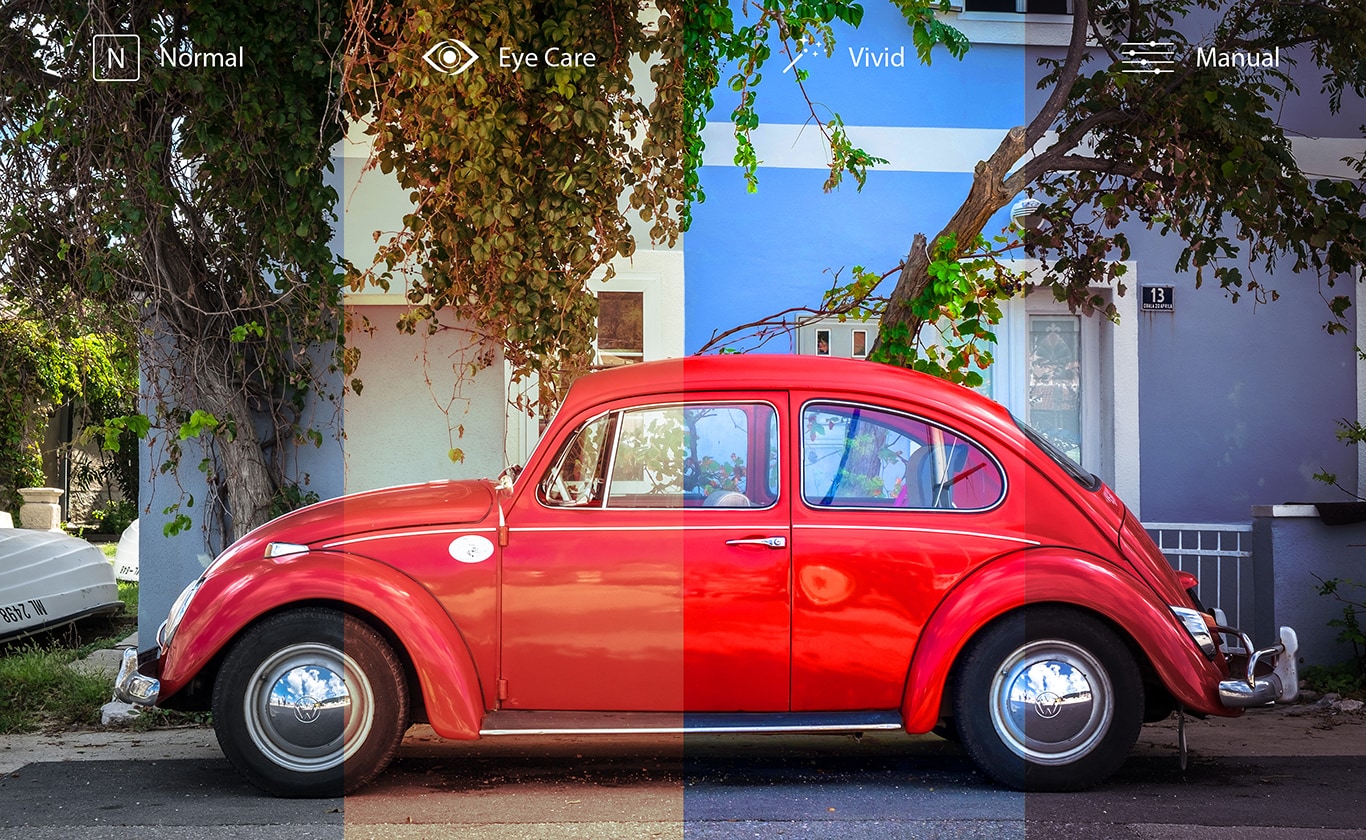 Designed for incredible sound
Truly immersive sound takes entertainment to greater heights. ASUS SonicMaster technology co-developed by the ASUS Golden Ear team delivers the most incredible audio that youve ever heard on a laptop. Thanks to its innovative combination of hardware and software, ASUS AudioWizard that makes it easy to achieve the ideal audio balance for any type of content. It also offers manual settings options, so you can take full control of your audio mix for full immersion.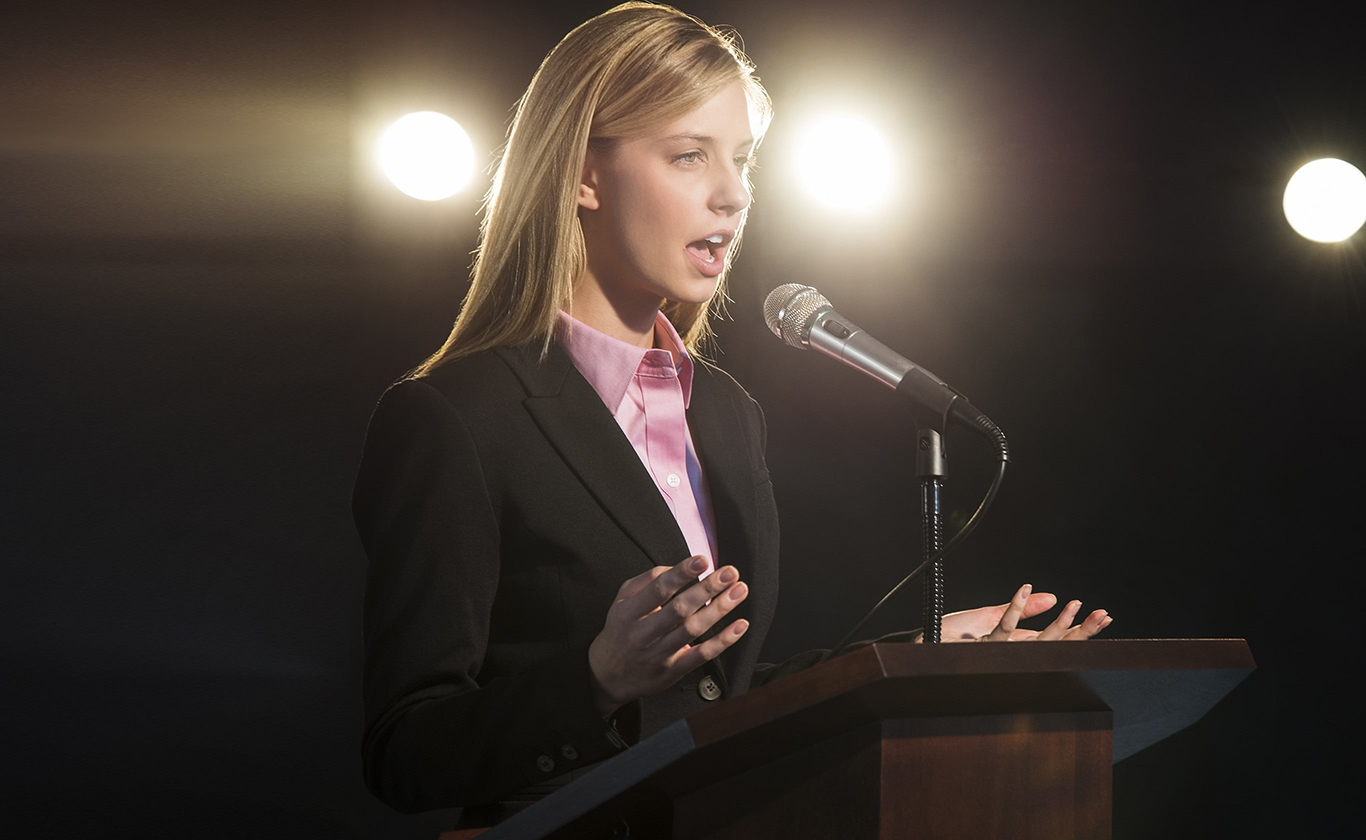 Stay cool even after hours of use
Laptop cooling is important because it directly affects your computing experience. ASUS IceCool technology uses smart fan control, thin heat pipes and clever design to create an efficient cooling system that keeps the average palm rest surface temperature below 36°C lower than body temperature so you get robust cooling performance and a comfortable user experience.
For unlimited possibilities
When working on the go, connectivity is vital! The VivoBook K570 features the revolutionary USB Type-C™ (USB-C™) port for any-way-up connections and super-fast data transfers. For maximum convenience and compatibility, the K570 has comprehensive connectivity including one USB 3.0 port, two standard USB 2.0 ports and HDMI for connecting to various peripherals and devices.