Note : Images and Videos are only for illustration purposes. Please refer to technical specs for exact model and details.
Cinematic entertainment, supercharged performance
Premium 9.7-inch tablet with vivid visuals, cinematic audio, and powerful all-around performance ideal for both entertainment and productivity.
Ultimate metal craftsmanship
ASUS ZenPad 3S 10 has elegant, modern styling with clean lines and an exquisite metallic texture that feels great to the touch. Its forged aluminum body weighs just 430g and is only 5.8mm thin, and is accented by double, diamond-cut edges that gives ASUS ZenPad 3S 10 a singular beauty that elevates the tablet experience.

The journey to perfection
ASUS ZenPad 3S 10 has a premium aluminum body that is precision-milled with 0.08mm diamond-cutting technology to create the optimum balance of sleekness and strength. We then abrade the surface with a hyperfine sanding process, polishing it to a beautifully smooth anodized finish.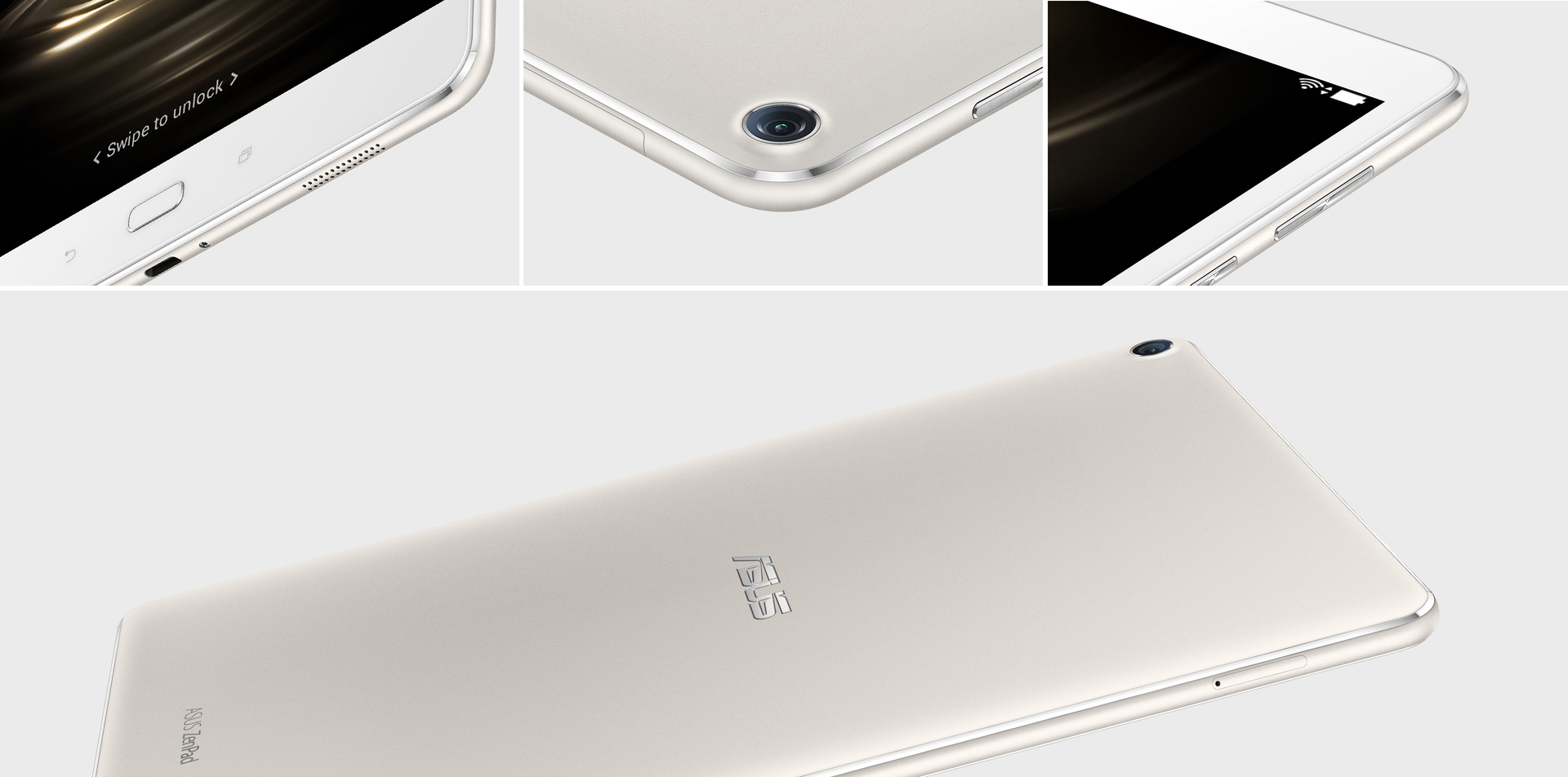 A bigger view with finer details
ASUS ZenPad 3S 10 delivers mobile entertainment like youve never experienced. Its incredible 9.7-inch 2K IPS display with exclusive VisualMaster technology, 2048 x 1536 resolution, and a wide 178-degree viewing angle provides expansive visuals with fine details. The gorgeous display is complemented by the worlds thinnest bezel at only 5.32mm, an incredible engineering achievement that gives ASUS ZenPad 3S 10 a 78% screen-to-body ratio for a vast viewing experience in a compact body.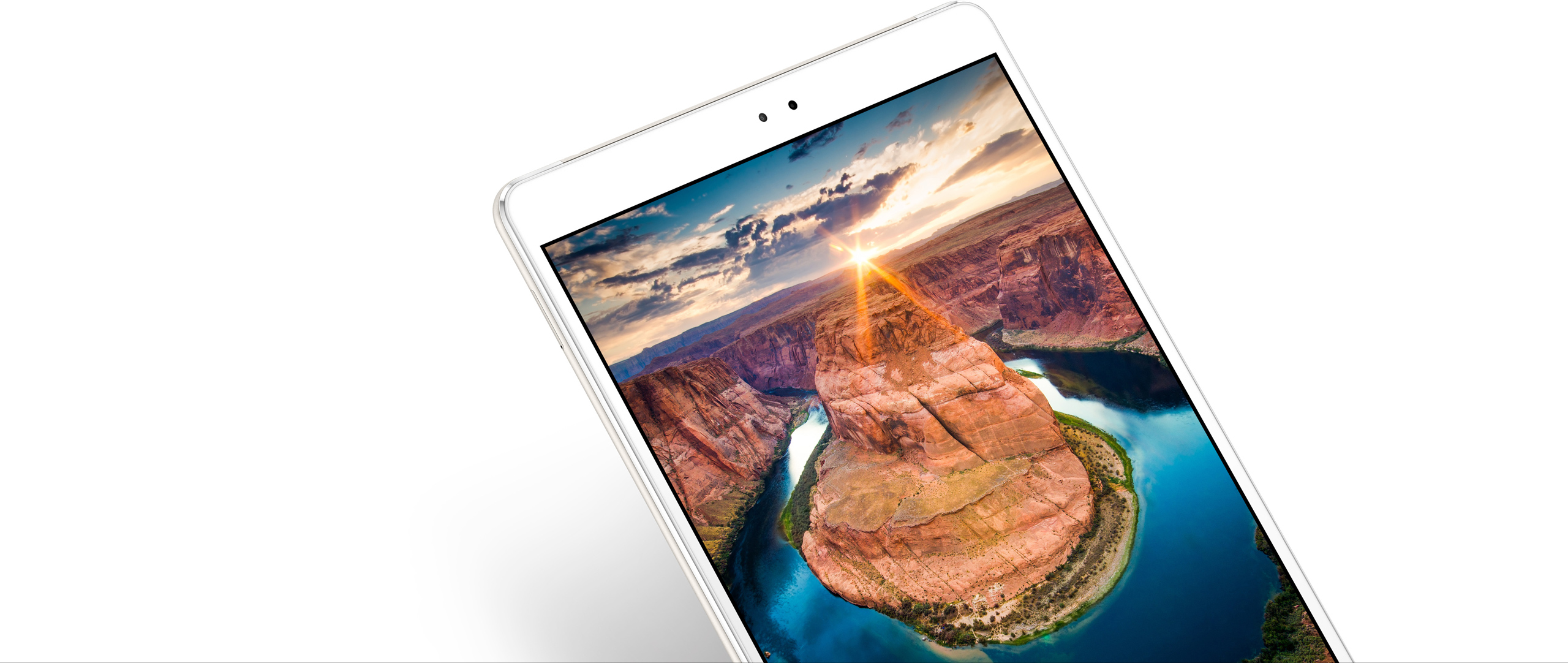 Excite your eyes with a realistic viewing experience
With ASUS VisualMaster technology, ASUS ZenPad 3S 10 immerses you in an exciting new world of mobile entertainment. ASUS VisualMaster is a suite of exclusive visual enhancement technologies that combine hardware and software to optimise all aspects of the display, resulting in an incredibly realistic viewing experience. Part of ASUS VisualMaster, ASUS Tru2Life technology enhances every pixel to deliver optimum contrast and sharpness for beautiful images that look just like real life. And, with ASUS TruVivid display and ASUS Bluelight Filter, youll view with real-world vibrancy.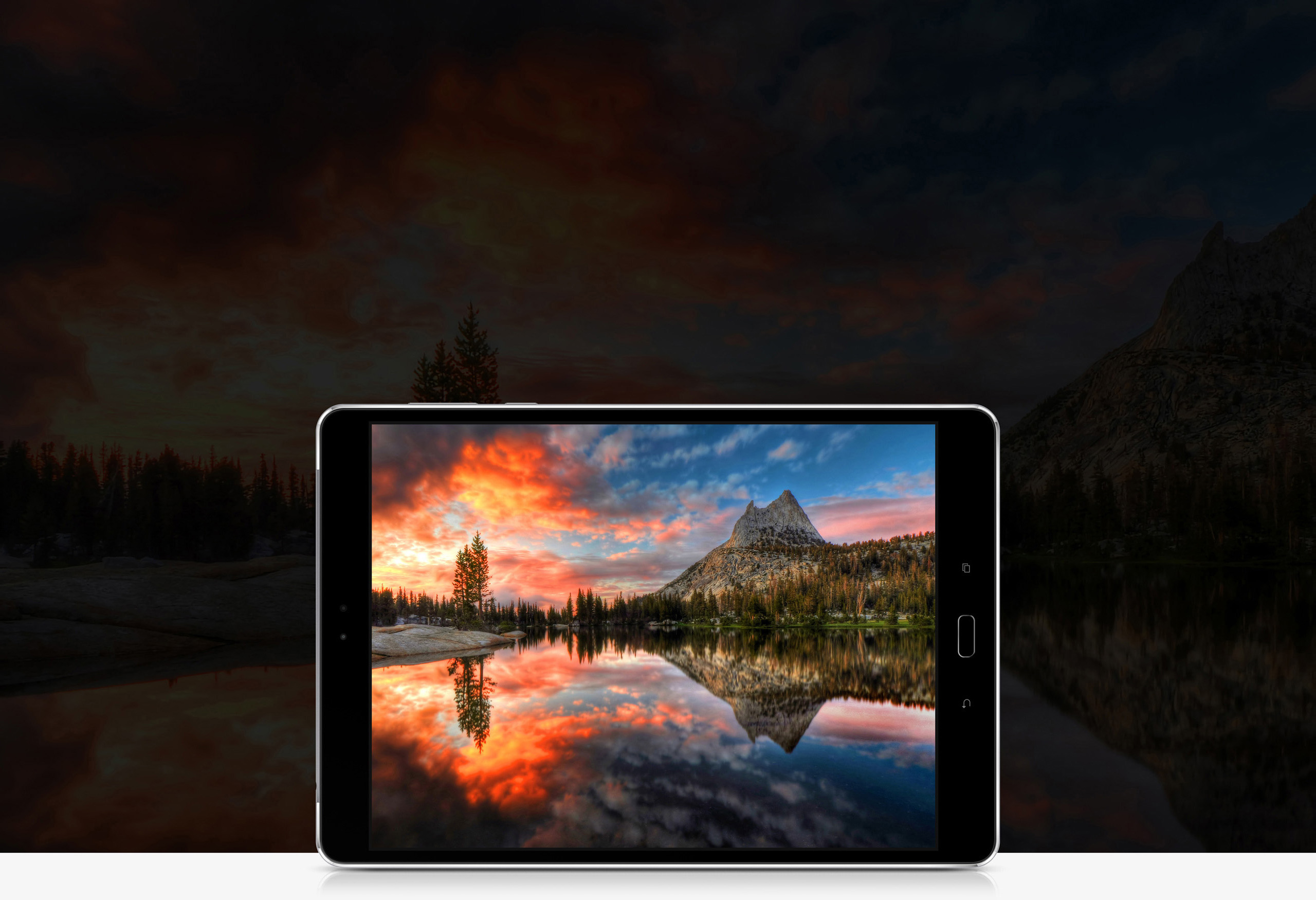 Impress your ears, inside and out
ASUS ZenPad 3S 10s SonicMaster 3.0 technology combines more audio innovations that youll find on any other tablet more volume, more quality and more effects. Dual five-magnet speakers are driven by a powerful NXP Smart AMP, for expansive, high-volume output. When its time for immersive listening, ASUS ZenPad 3S 10 is able to output certified high-resolution audio to compatible devices at 24-bit/192kHz, or 4x CD quality! Then, ramp up the audio effects with DTS Headphone:X™ to pump virtual 7.1-channel surround sound straight to your ears!
Supercharged gaming power
Beneath the beautiful exterior of ASUS ZenPad 3S 10 lies a performance beast. With a super-fast hexa-core processor, 4GB RAM, and IMG GX6250 graphics, ASUS ZenPad 3S 10 handles the latest games with ease and let you blast through productivity tasks.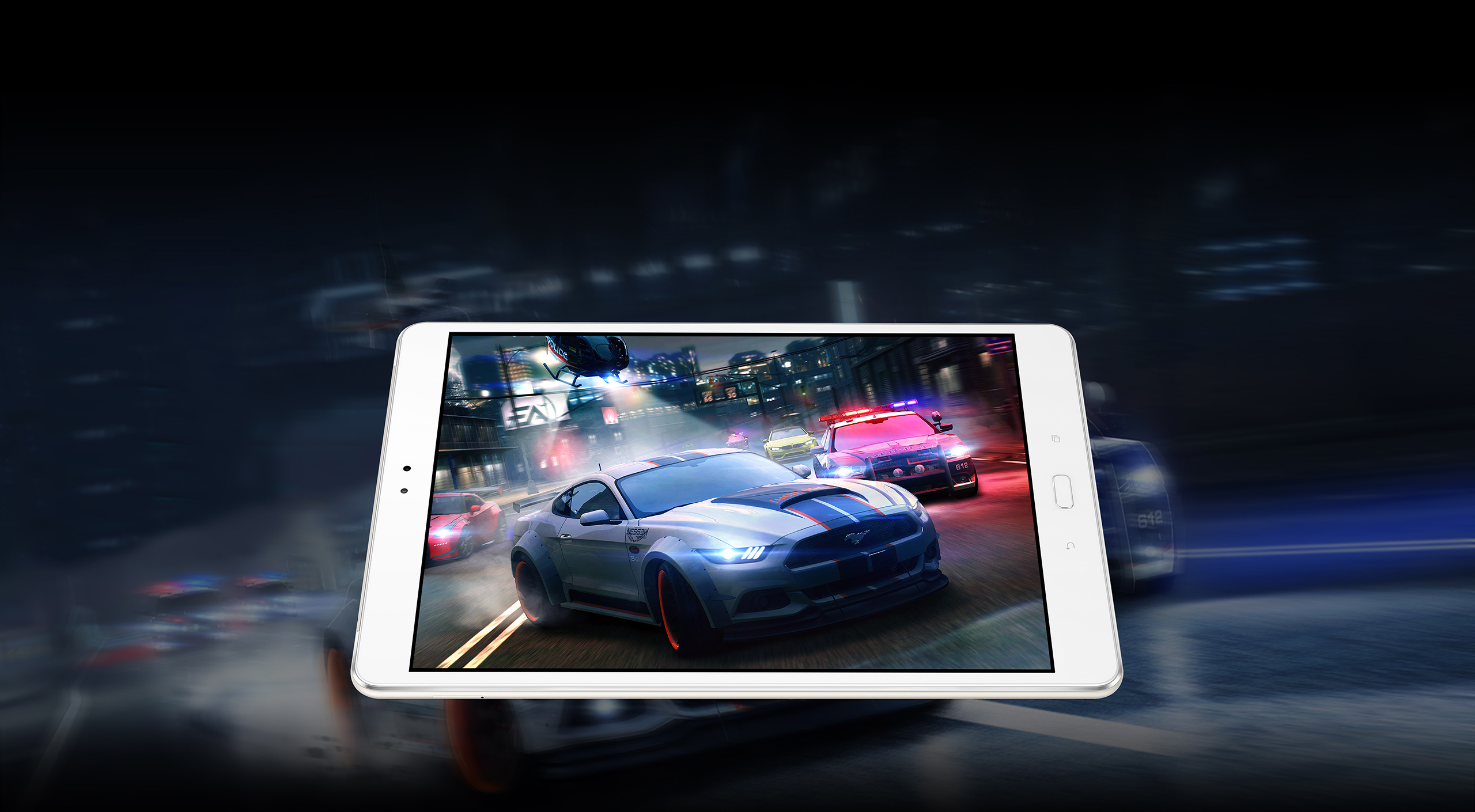 Power revolution
ASUS ZenPad 3S 10 comes with a high-capacity 5900mAh battery to keep the entertainment going. With Qualcomm Quick Charge 3.0 technology, ASUS ZenPad 3S 10 helps you to do more and wait less.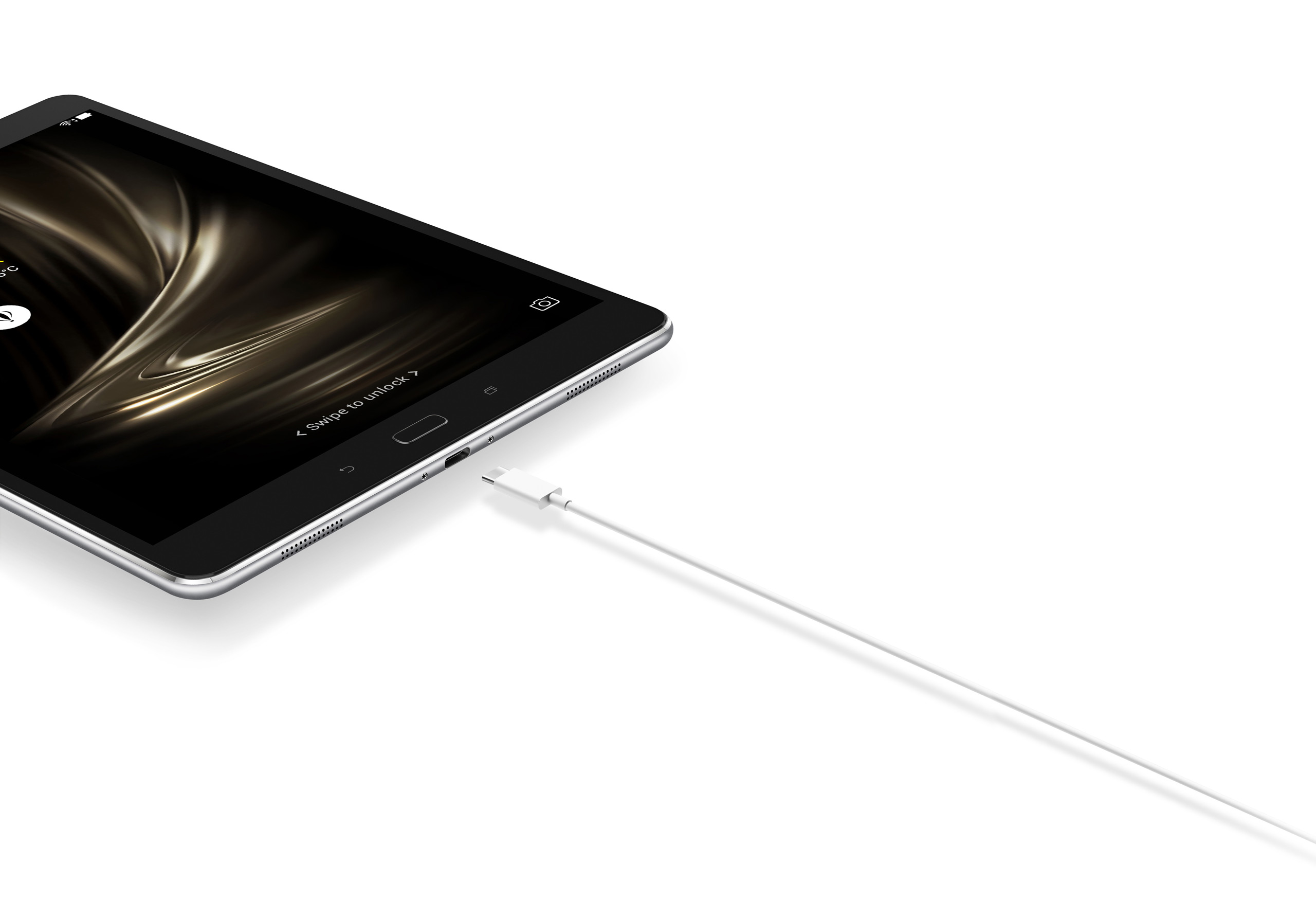 Capture the magic of the moment
ASUS ZenPad 3S 10 has an 8MP PixelMaster camera that captures stunning, high-resolution photos with zero shutter lag. The industry-leading Low Light mode employs pixel-merging technology to capture up to 400% brighter photos at night, or in low-light scenes, without the need for a flash.

Game smart, win fast, stream smooth
To further enhance your 4GB powerhouse ASUS ZenPad 3S 10 especially on gaming, we are introducing a brand new ZenUI - Game Genie. It has a pop up tool bar and can allows you to have a miniature in-app search window to look up related walkthrough or information on the game you are playing. Built-in system enhancement booster to ease your worries and a live broadcast feature that enabling you to live stream your best via YouTube Gaming.