Note : Images and Videos are only for illustration purposes. Please refer to technical specs for exact model and details.
SHEDDING LIGHT ON UNCOMPROMISING PERFORMANCE
ASUS G11 is designed for casual gamers who want a high performance gaming platform that doesn't break the bank. Powered by a 7th Generation Intel® Core™ processor and up to a NVIDIA® GeForce® GTX 1080 graphics card, the G11 brings exceptional processing power and mind-blowing visuals to the table. It looks the part, too thanks to an aggressive design and customisable ASUS Aura lighting effects.
A host of tools enhance your gaming experience with the G11, including the exclusive ASUS AEGIS III that allows you to monitor system parameters and settings, and XSplit Gamecaster that lets you record, edit and upload gameplay videos on social media. The G11 also includes ASUS SonicMaster technology, for optimised audio that completely immerses you in the game.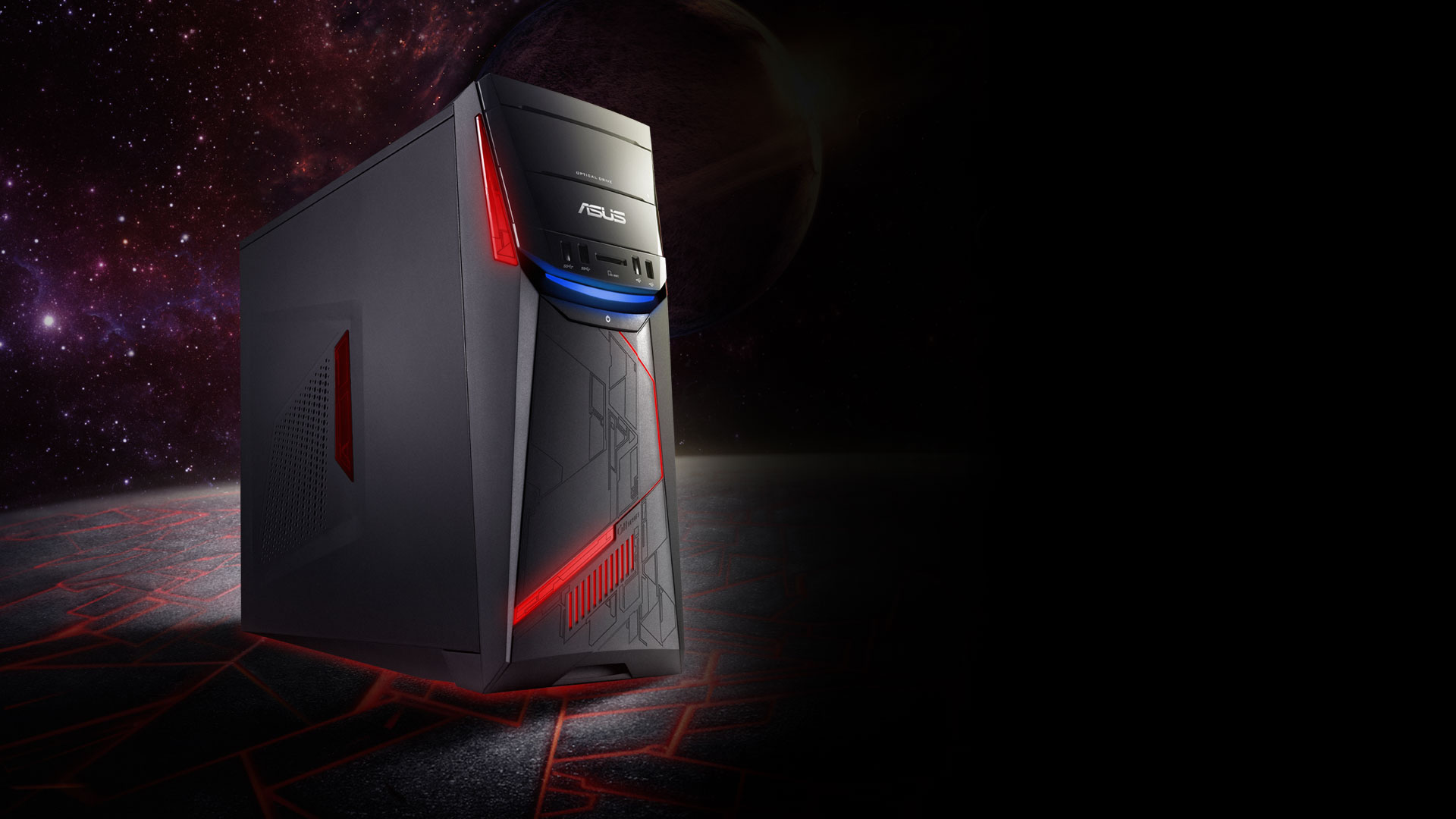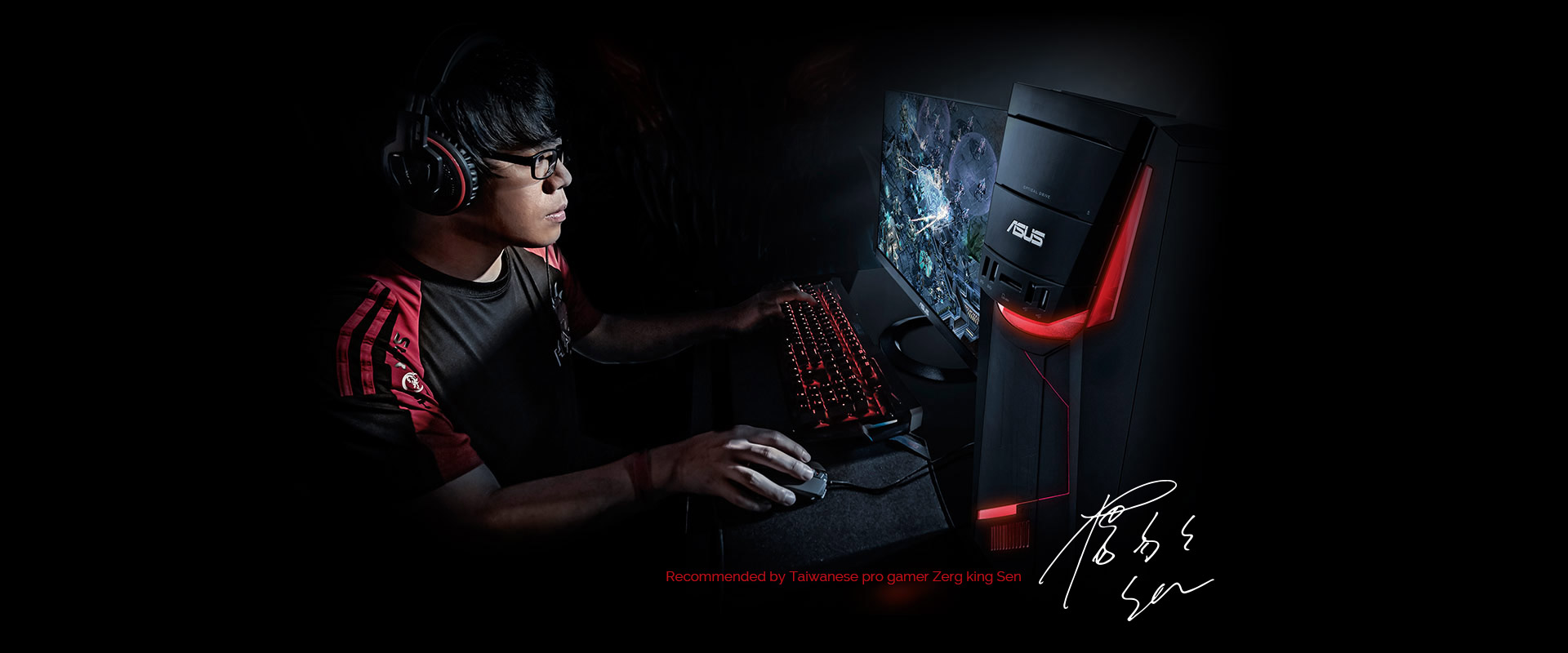 FOR REMARKABLE GAMING EXPERIENCES
A 7th Generation Intel Core processor unleashes unprecedented levels of gaming and multi-tasking performance. ASUS G11 has the power to make light work of the most processor-hungry tasks: Play the latest games, watch videos in 4K UHD, or run 3D modeling programs the G11 can handle it all.
STUNNING NVIDIA GEFORCE GTX 10 SERIES GRAPHICS
The flagship NVIDIA® GeForce® GTX 1080 graphics card is the most advanced gaming graphics card ever created. Powered by the new NVIDIA® Pascal™ architecture, GeForce® GTX 1080 has up to three times the performance of previous-generation graphics cards, delivering innovative gaming technologies for breakthrough VR experiences and superior energy-efficiency.
Three-monitor surround
Now you can fully engage in the 100+ games that support multi-monitor configurations. ASUS G11 lets you game on up to three displays so whether you're playing first-person shooters or real-time strategy games, you gain an all-around tactical advantage.
Accessory display
Along with multiple monitors, you can also hook up an accessory display for surfing the Web, or watching video streams. In time, game developers may even add official accessory display-support to provide real-time maps and other game-enhancing tools.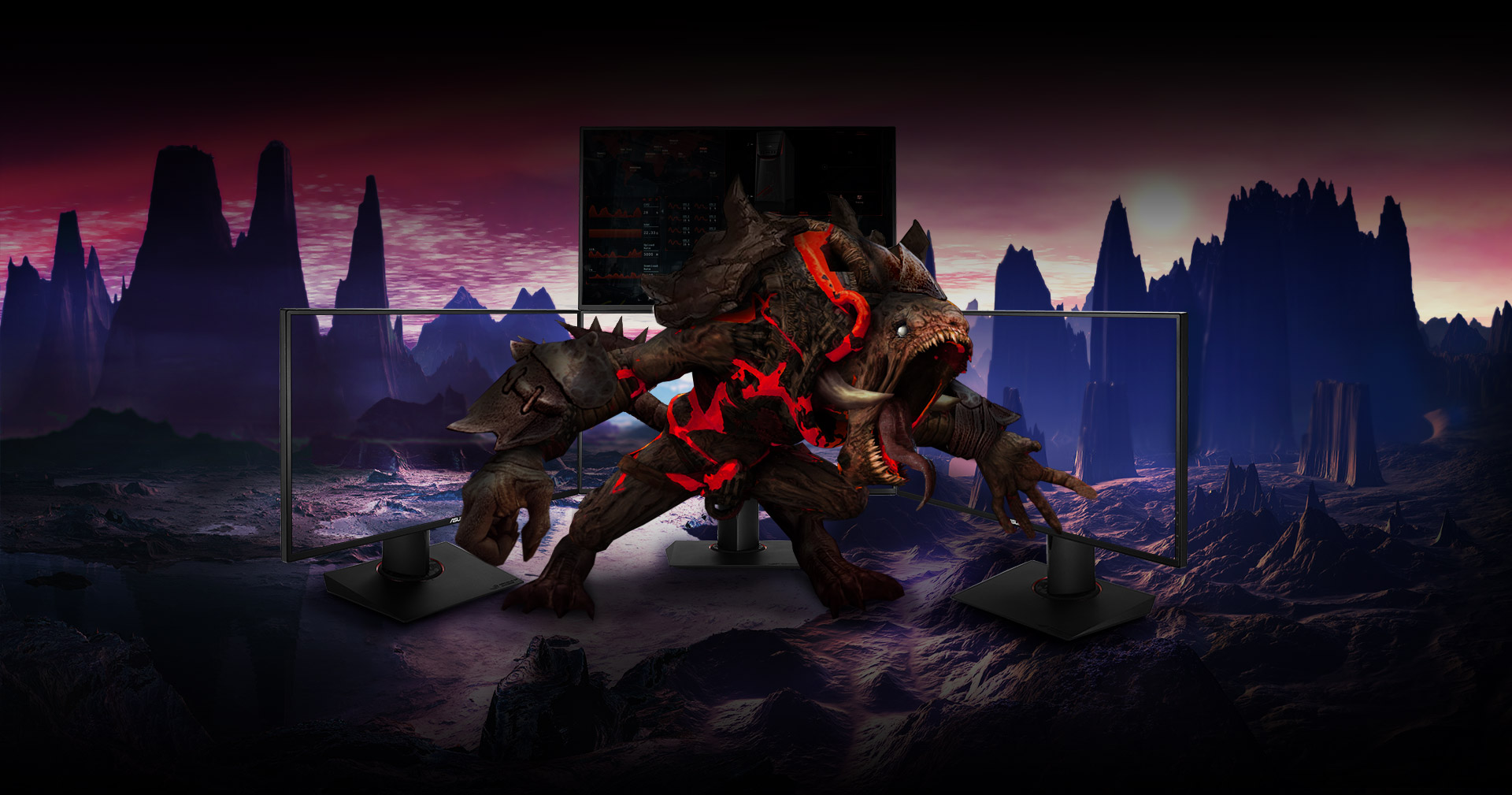 VR-READY, STEADY-GO!
Discover next-gen VR performance, the lowest latency, and plug-and-play compatibility with leading VR headsets on the G11 all driven by NVIDIA VRWorks™ technology. VR audio, physics and haptics let you hear and feel every moment.So strap on your VR headset and let ASUS G11 and the latest NVIDIA VR technologies immerse you in expansive gaming worlds.

ASUS SONICMASTER-OPTIMISED AUDIO
Lifelike visuals aside, the best gaming desktops take your gaming experiences further with immersive audio. Through a unique mix of hardware and audio tuning software, SonicMaster brings you right into the fight gunshots ring out, explosions reverberate, and footsteps become auditory cues on the digital battlefield.ASUS AudioWizard sound processing provides an additional layer of audio enhancement, providing up to five pre-set modes that you can select on the fly.
INCREDIBLE CONNECTIVITY
ASUS G11 has extensive connectivity options, including an HDMI port so you can use your HDTV to game on an even larger scale. It also offers a total of six USB ports, including two USB 3.1 ports. Optional 802.11ac Wi-Fi ensures smooth and lag-free online gaming sessions, while Bluetooth® 4.0 lets you pair G11 with mobile devices. In addition, you get 100GB of ASUS WebStorage free for an entire year!